Provocative and thoughtful conversations are intended to spark your imagination and help participants explore the full spectrum of faith and life. Guest speakers and featured presenters on a whole range of topics are scheduled and curated by the Adult Ed Committee. Often the topics are intended to compliment the stories that are explored in worship or others areas of our life together.
As we continue to have suspended in-person ministry, we will gather virtually from 10-10:45am each Sunday morning. We use the ZOOM video conferencing platform. There is a video tutorial at the bottom of this page if you are unfamiliar with connecting via Zoom. Note, this does require that you install an application on the device you plan to use (desktop, laptop, tablet or smart phone) so you'll want to be prepared in advance of our scheduled meeting time.
This link will be live at 9:30am where folks gather for Coffee, Cookies & Conversation prior to the start of the Forum.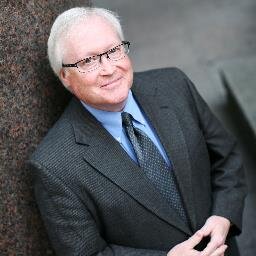 | | |
| --- | --- |
| Sept. 13 | "Living in a Cracked World: The Power and Promise of Evil" – A presentation and discussion facilitated by PoP member Scott Tunseth. Scott is an ordained Lutheran pastor who has a long-serving ministry as an editor with 1517 Media (formerly Augsburg publishing). |
| Sept. 20 | "When Being Doubtful IS Being Faithful" – a presentation and discussion facilitated by Peter Christ, Prince of Peace's Lead Pastor. The inspiration for this session comes from this resource published by the Women of the ELCA (WELCA). |
| Sept. 27 | "Reconciliation Stories" – A presentation and discussion facilitated by PoP member Stephen Sveom. Steve is a recently retired Lutheran pastor. |
| Oct. 4 | "The US Public Health Response to Covid-19" – A conversation with Dr. Renée Crichlow, U of MN Assistant Professor and Director of Advocacy and Policy in the Department of Family Medicine and Community Health, and the inaugural Mac Baird Endowed Chair in Family Medicine Advocacy and Policy. Dr. Crichlow is an active practitioner of family medicine here in the Twin Cities and frequent contributor and guest on Minnesota Public Radio. |
Resources