Worship Series for Lent 2021
So much in this topsy turvy world has been turned upside down in the past year. Rather than being spun around like in some blind-folded game, this lent we are turning with purpose. Turning things around to help us reorient and refocus to see God's vision for the world. Turning away from what holds us back. Turning towards something altogether greater than what anyone might expect. Turning to be reminded that God is with us, right in the middle of what matters most.
For each Lenten service we are dedicating a special offering in support of one our our ministry partners.
Ash Wednesday, February 17
We are turning toward purpose. Today we embark on our 40-day lenten journey. Jesus is resolute in the direction he is taking us, straight towards the powerless and those with the power to help. Will you follow where Jesus goes? Will you too remain resolute on this mission? Will you let love lead the way?
Focus Text: Luke 9:51-62
Special Offering dedicated for: Habitat for Humanity/Holy Hammers – Holy Hammers is a coalition of churches that work through Habitat for Humanity to build affordable housing for our neighbors here in the Twin Cities. Click on the button above to make an online gift or send your contribution into the office. Designate "Lent/Habitat" to ensure your gift is properly directed.
Sunday, February 21
We are turning our attention. The stories of the Good Samaritan and Mary & Martha challenge us to think about which character we would be. How would we respond? Would we look the other way or turn our attention to what is right in front of us?
Focus Text: Luke 10:25-42
Special Offering dedicated to: Arrive Ministries – welcoming refugee families to Minnesota, offering housing and employment assistance. Coordinates community garden plots like the ones we have and throughout the metro for the benefit of thousands of our neighbors.
Sunday, February 28
We are turning to hope. "At least there are some who have it worse than us." If this sums up your strategy for confronting the biggest challenges of the day, then maybe it's time to reset your priorities.
Focus Text: Luke 13:1-9, 31-35
Special Offering dedicated to: Huruma Center, TZ – The Huruma Center is a social service ministry of the Iringa Diocese that serves primarily as a home for some three-dozen children from across the region.
Sunday, March 7
We are turning to the lost. How hard would you look to find one lost sheep, one lost coin or one lost son? Unlike us, God doesn't do a cost-benefit analysis; God instead never gives up looking for one who is lost
Focus Text: Luke 15:1-32
Special Offering dedicated to: Shobi's Table – a food truck ministry that is building community by making delicious, nutritious, from-scratch cooking available to everyone, regardless of whether or not you can pay.
Sunday, March 14
We are turning with humility. Even before Jesus was born, Mary sang of how the world was going to be turned upside down. This is especially true with God's vision for economic systems and the lives they're intended to nurture. Whenever and wherever the "haves" only look out for themselves, you can always expect God to show up on the side of the "have nots."
Focus Text: Luke 16:19-31
Special Offering dedicated to: Lutheran Disaster Response – Lutheran Disaster Response brings God's hope, healing and renewal to people whose lives have been disrupted by disasters in the United States and around the world.
Sunday, March 21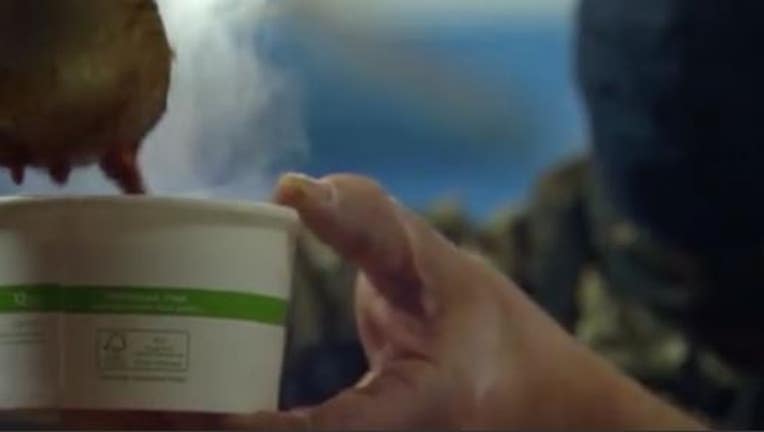 We are turning to generosity. From these Lent stories, we are beginning to see what kind of king Jesus is. Spending time with a poor blind man and a rich tax collector, both of whom are shunned by society, Jesus inspires us to look on others with generous hearts.
Focus Text: Luke 18:31-19:10
Special Offering dedicated to: Soup for You – Soup for You is a soup kitchen in Minneapolis' Seward neighborhood that provides meals, clothing items, groceries, and hygiene items to those in need.